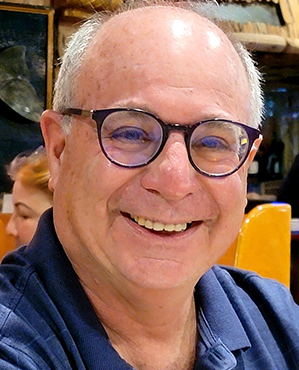 JEFFREY REIS
Thank you, Plainview Jewish Center Men's club, for this generous and special honor. My family joined Plainview Jewish Center in 1996, when our oldest son, Ryan, began second grade. It has been an honor to participate as an active member of PJC for 26 years. In 2010, Rob Cohen asked me to join the PJC Men's Club Board, and I gladly accepted the invitation. While I feel that I have never been the most active member, I always enjoy helping our club, and have participated in many activities during the past 15 or so years.
10 years ago, our youngest son, Spencer Reis, was asked to be the FJMC youth honoree, an honor that was graciously accepted by Spencer, my wife Anita, and myself. Tragically, Spencer passed away 4/15/12, as he was not a cancer survivor; he succumbed April 15, 2012, and on 5/5/12, Spencer's birthday, I graciously accepted Spencer's award on his behalf.
During the past 10 years, I have truly enjoyed participating in innumerable programs developed by our PJC Men's Club. From setting up seats for our annual "Broadway" show, to working the snack bar, to accepting and promoting fund raising activities such as raffle prize tickets and drawings, to inserting bookmarks in Holiday Prayer Books, I enjoy promoting these activities. I have been called the guy that always says yes, and again yes, I am glad to help a worthy cause. A couple of years ago our club president, Steve Taub, surprised me by honoring me with the Plainview Jewish Center Men's Club award as "Man of the Year". I truly enjoy spending some free time participating, I never ask to be recognized, I like being the behind-the-scenes helper.
Two years ago, our friend, Michael Brooks, tragically passed away. He was the Head Usher from Plainview Center, and worked diligently on the High Holidays, making sure all went smoothly. When our PJC President asked me to assume Michael's role, as Head Usher, I accepted his responsibility, I was upset at the opportunity, but glad to assist, as I knew Michael well, and we were close. I annually do this task in his honor.
When our PJC Men's Club President, Andrew Bader, and our First Vice President, Stu Haimes, approached me and asked me to be the FJMC honoree this year, I accepted, trusting my Board, that they felt I was the appropriate honoree for this years' award. Thank you very much.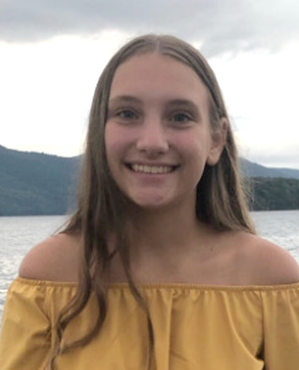 Eliana Tucker is a junior at Plainview Old-Bethpage JFK High School. She has been a member of Plainview Jewish Center her whole life. From her baby naming to her bat mitzvah, and graduation from the religious school, PJC has been an instrumental part of her upbringing. Eliana fondly remembers attending Family Friendly Friday night services and Saturday morning Shabbat services with her grandparents, Mina, and Beryl Kwitkin, of blessed memory, who were long time members of PJC. Eliana now serves as the Vice President of PJC's chapter of USY. She also spearheaded the PJChefs program whereby she and other teens prepare meals for homebound seniors.
In addition to her involvement at PJC, Eliana undertakes many other endeavors. She plays multiple instruments in numerous performing ensembles including her school's wind ensemble, marching band, symphony orchestra, jazz ensemble, and pit orchestra. Eliana provides leadership as the Events Coordinator to her high school band program. She has performed on her principal instrument, the flute, at the New York State School Music Association's annual festival at the All-State level. Eliana is a member of her school's varsity cross country team. She also runs hurdles and throws discus on the varsity spring track team and is a captain on the varsity winter track team. Additionally, Eliana is the Transportation and Verification Officer of Letters for Rose which is a group that writes, collects, and delivers letters to residents in assisted living and nursing homes. Academically, Eliana has earned induction into the English, Spanish, and Tri M Honor Societies and has been named to her school's high honor roll. Some of Eliana's favorite pastimes include camping, hiking, learning new instruments, and completing puzzles.
Eliana would like to thank her family and friends for all their enduring support and Plainview Jewish Center for honoring her with this award.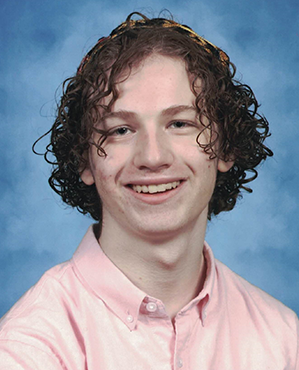 Yonatan "Yoni" Conn is a tenth grader at the Schechter School of Long Island. He is taking honors level classes in Hebrew and Judaic studies this year. At Schechter, Yoni is involved in several clubs and activities that enable him to put his commitment to Jewish values into action. He co-founded Schechter's Model United Nations, which promotes learning about global issues and cooperation. He is a member of the CAVOD club; the CAVOD club promotes respect and inclusion for all students and a greater understanding of individual differences. Yoni is also a member of the Environmental Club and a photographer and writer for the school publications Paw Print and Paw Print Now. At minyan, Yoni serves regularly as a gabbai, service leader, and Rosh Chodesh Torah reader. He is also an athlete on the Boys' Volleyball team.
Yoni also continues to be an active member of the Plainview Jewish Center community. Yoni is on Plainview Jewish Center's USY board as well as on the METNY Regional General Board and hopes to run for Regional Executive Board. Yoni is also an active participant in PJC social action programs including PJC Chefs, the PJC Teen Social Action Group and PJC's sandwich making program. Yoni will be participating in the USY on Wheels program this summer.
Yoni is the son of Rabbi Steven and Illyse Conn. Yoni has two older sisters, Zoe and Dalya. The entire family is very proud of Yoni and all that he has achieved, as well as his deep commitment to the Jewish value of Tikkun Olam.

Support Yoni Conn by placing an ad in his honor.