New York Metropolitan Region Fundraisers
Are YOU
Ready For Some Football!?
Opening Game
Thursday, September 7th
We need to
SELL OUT THE POOL BEFORE THE START OF THE SEASON!!!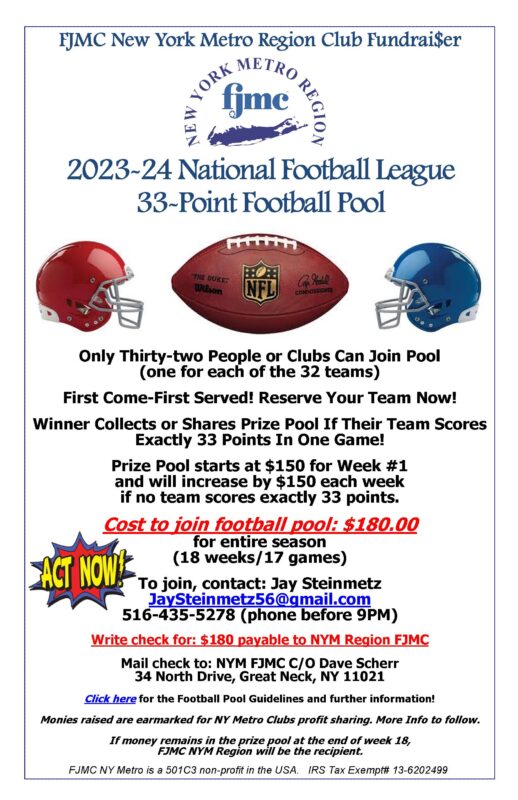 FJMC New York Metro Region Club Fundrai$er
2023-24 National Football League
33-Point Football Pool
Only 32 people or Clubs can join Football Pool!
One for each of the 32 teams!
Click here for Football Pool Guidelines
and further info!

Cost to join Football Pool:
$180 for entire season
(18 weeks/17 games)

To join, contact: Jay Steinmetz
jaysteinmetz56@gmail.com
516-435-5278
please phone before 9pm