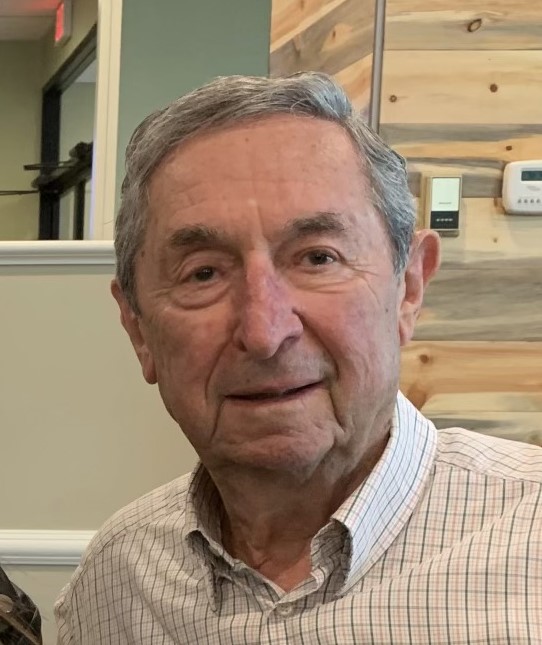 Fred Zeilberger
It was Kristalnacht, November 9, 1938, when Fred Zeilberger's father, owner of a custom Men's Clothing shop in Wurzburg, Germany, was arrested and sent to Buchenwald Concentration Camp. His business, and the synagogue where he prayed daily, was destroyed, as were all the other Jewish owned businesses and synagogues. Nine weeks later when he returned the family was ordered by the German authorities out of their comfortable and observant home and into a recently established local Jewish Ghetto.
Prior to that time, in the middle of 1935, Fred and his sister had been forced out of their regular public school and were enrolled in a Jewish Day School.
Once in the Ghetto Fred and his family were forced to wear the Jewish Star and were reviled, insulted and cursed in the streets by the German locals.
In December 1941, just shy of his 12th birthday Fred and his family were among the first 200 Jews to be sent to an extermination camp near Riga, Latvia, and then to Poland. Separated from his family and useful to the Germans as a laborer, he was shipped around to five different camps until finally liberated in the spring of 1945 by the Russians from the Stutthof Concentration Camp in Poland.
When Fred returned to Wurzburg he learned that his entire family had been killed by the Germans. Now officially a "war orphan" and eligible for several refugee programs from the UJA, HIAS and President Truman, he was able to come to the United States in 1947. While attending night school Fred lived with an Aunt and Uncle in New York. After graduation he worked as a butcher until drafted into the Korean War in 1951.
After his discharge Fred established his own wholesale meat business. He married Elaine in 1956, moved to Cedarhurst in 1960, and joined Temple Beth El.
They have three children, Linda, Jay and Robin, and three grandchildren, Jenna, Rachel and Zane.
Still active at age 93 Fred continues to be a guest speaker at Jewish organizations and high schools. As a witness to every aspect of the Holocaust, he tells of what he has seen and of his many experiences in the camps.
Fred is touched that the Men's Club of Temple Beth El is honoring him as Man of the Year for 2023.