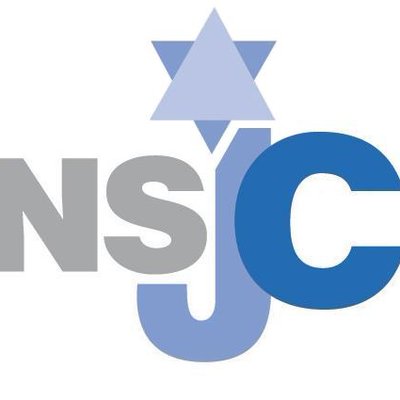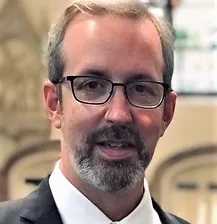 Rabbi Aaron Benson
Rabbi Aaron Benson has served at the North Shore Jewish Center since 2013. In the larger community, he serves as a chaplain for the Suffolk County Police Department. Additionally, he is president of the Suffolk County Board of Rabbis.
Rabbi Benson is a member of the Three Village Clergy Council, and has been appointed to serve as the New York Board of Rabbis' chaplain to Mather and St. Charles Hospitals in Port Jefferson.
Rabbi Benson is a graduate of the University of Illinois at Urbana-Champaign. He was ordained by the Ziegler School of Rabbinic Studies at the American Jewish University in 2003 from which he will receive an honorary doctor of divinity degree in May of 2023 on the twentieth anniversary of his ordination.
Rabbi Benson previously served congregations in Los Angeles and New Jersey. He was an instructor for the Miller Introduction to Judaism program in LA and for the Interfaith & Conversion Outreach Education Program of the New Jersey Rabbinical Assembly, both programs for conversion to Judaism.
In both of his previous positions he took an active role in the larger Jewish and non-Jewish communities, serving on the board of the Pacific Southwest Region of the Rabbinical Assembly, the Rabbinic Advisory Cabinet of the Solomon Schechter Day School of Raritan Valley, serving as a trustee for the New Jersey Region of the Rabbinical Assembly, on the East Brunswick Interfaith Clergy Council and as a chaplain for the Bureau of Alcohol, Tobacco, Firearms and Explosives.
In addition to numerous newspaper articles, a story of his, "The Blankets," was published in Jewish Stories from Heaven and Earth, an anthology compiled by Rabbi Dov Peretz Elkins.
Rabbi Benson is married to Isabel Smith. They have three sons, Montgomery, Redford, and Pierce as well as four rescue beagles.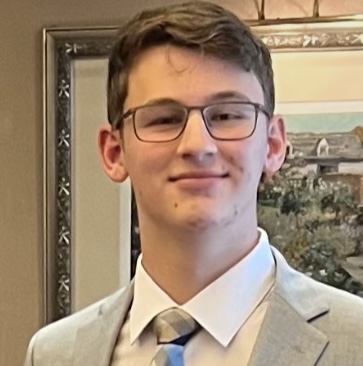 Ethan Nosenchuk

Ethan was born and raised in Port Jefferson Station. He is the youngest of the Three children to Stacey and Jeffrey Nosenchuk. He has been involved with the youth group since he was about 10. He has made many friends through the organization. It is his hope to maintain these friendships for a lifetime. Ethan is Graduating from High School this year and will be attending SUNY ALBANY come August. Throughout his high school years, he has participated in many school activities. These activities include playing the bass and partaking in Nyssma, being on the volleyball ball team, and being a part of Boy Scouts. He has just completed the highest rank in Boy Scouts to be an Eagle Scout. Ethan is very honored to be chosen for the Youth of the Year award.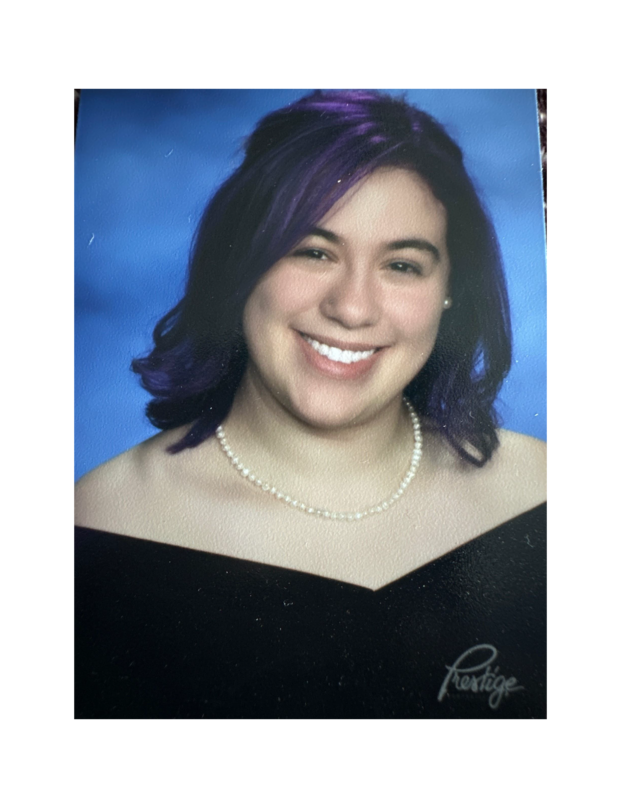 This is Sarah Levine. She has been part of the North Shore Jewish Center since before kindergarten. When Sarah was old enough she made a plan to join the youth group, where Sarah is the president of the youth group. In 2017, she was bat mitzvahed. It was the middle of the school year but Sarah still wanted to go even to just help out. When she wasn't needed in class Sarah would ask Morah Heather if she needed any help with things. Thus starting Sarah's volunteering journey at the temple. While also volunteering, Sarah works at my public library and goes to high school full time. In school, she has high grades, co-president of the American Sign Language Club, and in three honor societies which include National Honor Society of High School Scholars, National English Honor Society, and Foreign Language Honor Society. During her high school career Sarah became a 100% remote student in 10th grade due to COVID. While in 10th grade she worked on her Jewish awards for Girl Scouts, Sarah was determined to finish the set of four awards. According to the Girl Scouts, Sarah was the only one to finish the Jewish awards in Suffolk County. Sarah has learned that when she works hard and puts her mind to something she could achieve anything.